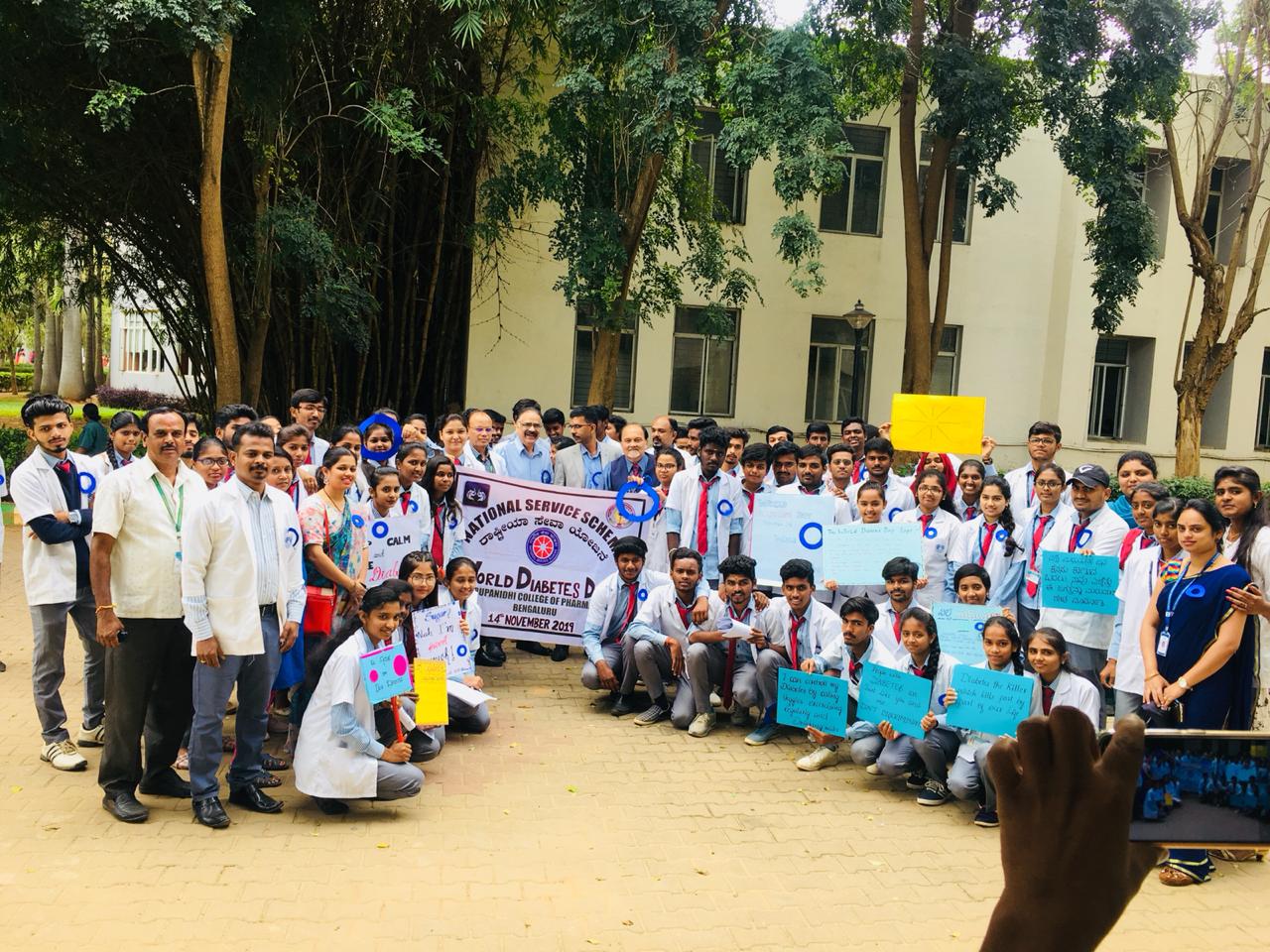 World Diabetes Day
Date:14 November 2019
Left untreated or unmanaged, diabetes can lead to life-changing complications including blindness, amputation, kidney failure, heart attack and stroke. World Diabetes Day is celebrated on 14 November every year in response to growing concerns about the increasing health threat posed by diabetes. The campaign is represented by a blue circle logo as a global symbol for diabetes awareness and signifies the unity of the global diabetes community in response to the diabetes epidemic. The theme for diabetes awareness month and World Diabetes Day 2019 was Family and Diabetes. The NSS unit of Krupanidhi organized a walkathon to the Mullur village with an aim to-
Raise awareness of the impact that diabetes has on the family and support network of those affected.

Promote the role of the family in the management, care, prevention and education of diabetes.
A total of eighty volunteers actively participated in the event. The volunteers distributed pamphlets and educated the people about diabetes. Families were urged to learn more about the warning signs of diabetes and find out their risk of type 2 diabetes. The volunteers also did a survey using valid questionnaires on the risk assessment of diabetes.