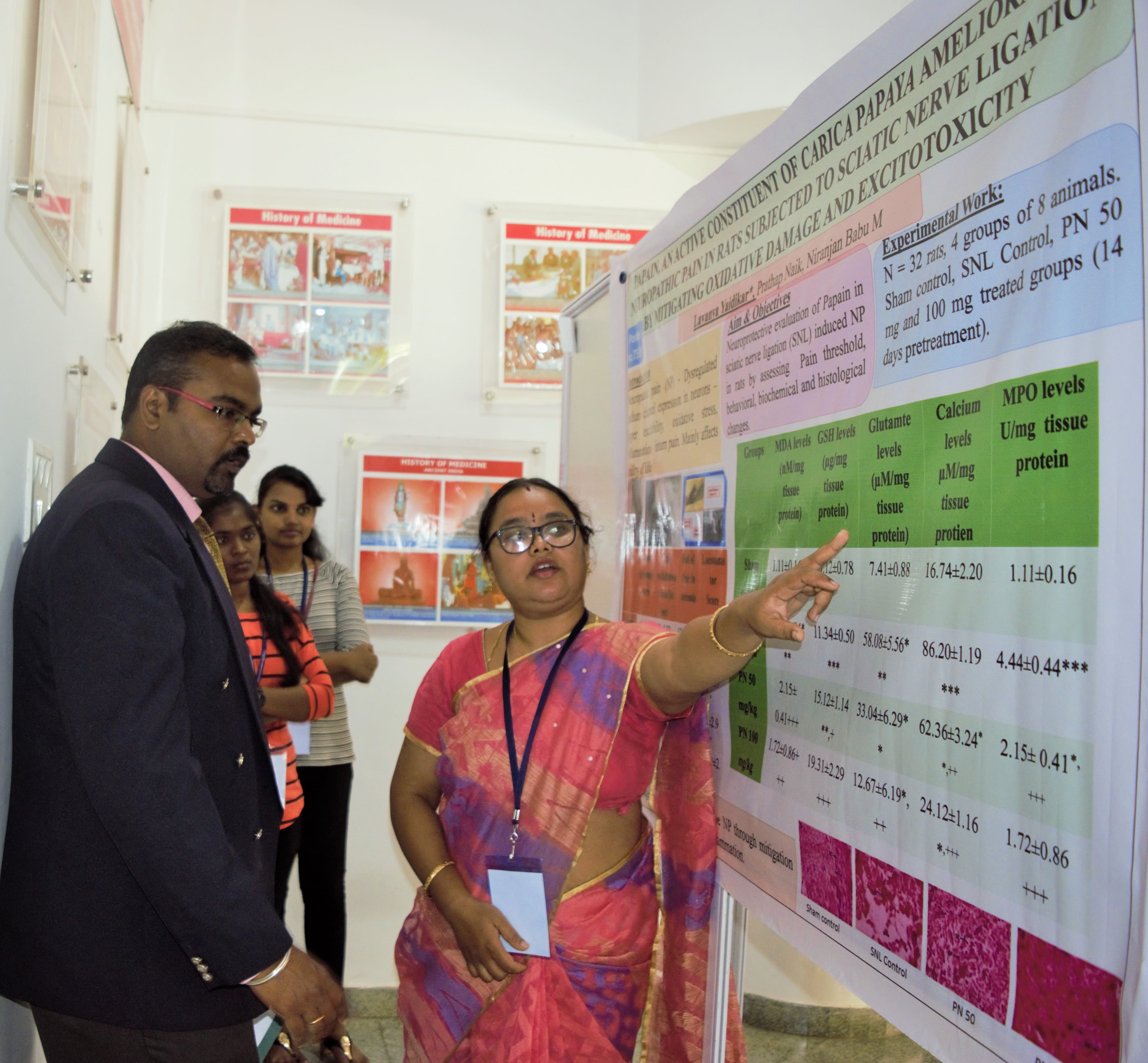 KrupaPharmaCon 2018
Poster Presentation
International Conference on Drug Development and Clinical Research: Current Scenario & Opportunities.
Organised by Krupanidhi College of Pharmacy, Bangalore on 12 & 13 October 2018.
KrupaPharmaCon drew a lot of attention from delegates willing to present their innovative research abstracts during the conference.
On a Parallel track on second day, the poster presentation session was held in five tracks pertinent to the field of Drug Discovery and Clinical Research. The Response to this session was overwhelming beyond our expectations. Delegates from more than 60 colleges and universities all over India presented more than 190 posters. These were evaluated by invited luminaries in these domains. The Best posters were awarded a certificate of merit and a cash reward. In this juncture we thank all the domain experts who judged the poster session for their efforts. The Scientific committee of KrupaPharmaCon was equally tireless; it scanned more than 350 submissions and took efforts to compile proceedings of KrupaPharmaCon 2018 which was shared to all the delegates.