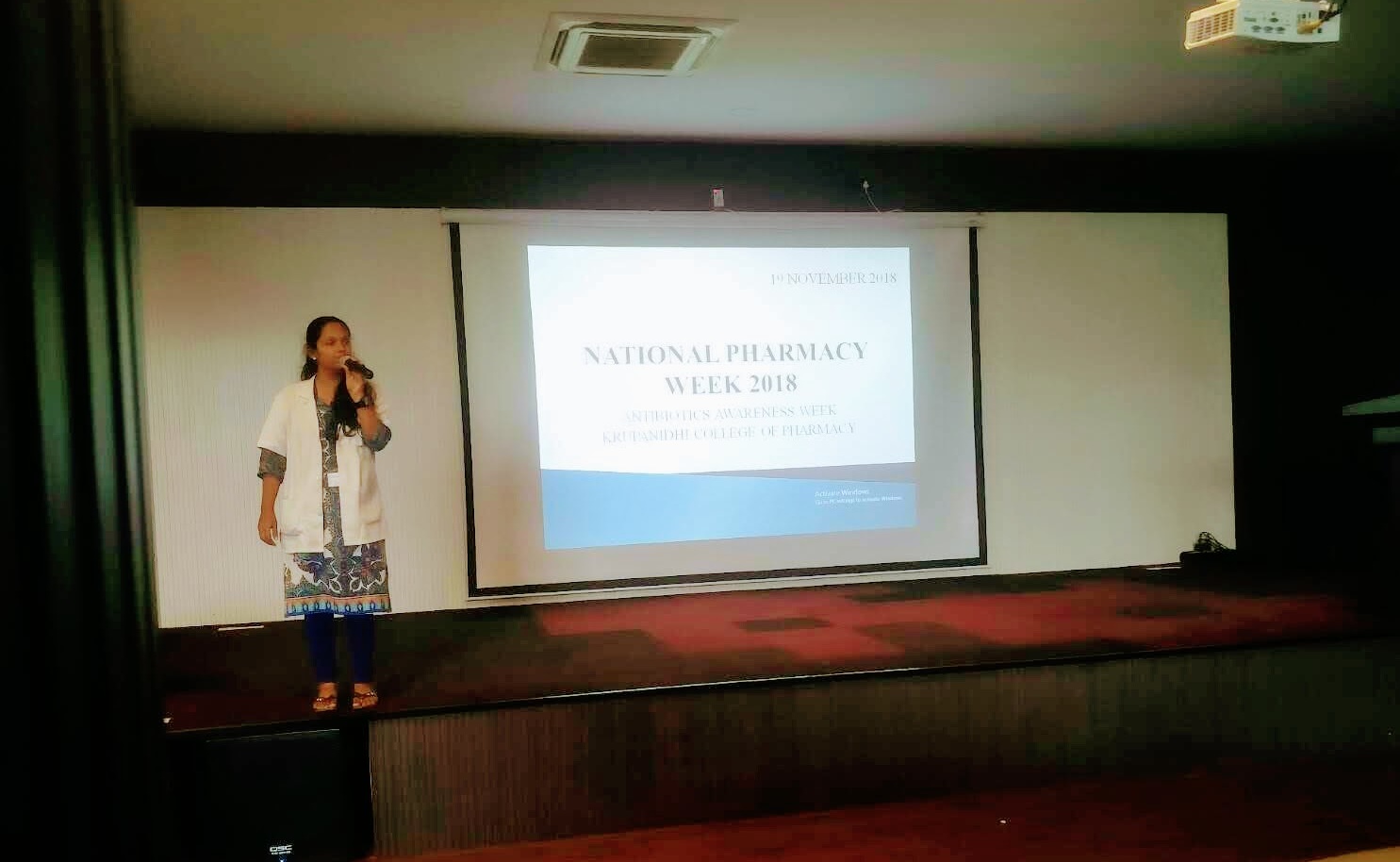 Safe Use of Antibiotics
Day 1: National Pharmacy Week and World Antibiotic Awareness Week 2018
On the occasion of Day 1 of the National Pharmacy Week 2018 ,the NSS team of Krupanidhi College of Pharmacy conducted various awareness programs on 'Safe Use of Antibiotics' for the students of different streams under Krupanidhi Group Of Institutions on the 19th of November 2018. The day, hence, also marked the commemoration of the World Antibiotic Awareness Week being observed worldwide.
The volunteers for the event were senior Doctor of Pharmacy students who addressed at different time points, the gathering of MBA students from Krupanidhi School of Management, 2nd year students from Krupanidhi School of Nursing, 12th grade (2nd PU) students from Krupanidhi residential PU College and junior batch students from B Pharmacy, Doctor of Pharmacy and contemporary M Pharm Students from Krupanidhi College of Pharmacy on the general aspects of antibiotics, its resistance and also on how to tackle the problem of resistance. An online quiz and a situation based group activity to assess their understanding on antibiotics were conducted. Also pamphlets and further details on the same were circulated to the participants.
The sessions were great learning experiences to the participants as well as to the volunteers and have motivated the latter to continue on the path of spreading awareness amongst public from sectors of life.